PRESS RELEASE – Ojeda, Suhle 1-2 in the championship after double header Winton weekend.
Jayden Ojeda has won his third round of the season and claimed another bagful of points to extend his lead in the 2018 CAMS PAYCE Australian Formula 4 Championship held at Victoria's Winton Raceway.
Team mate Ryan Suhle had picked up the previous Round 4 win on the Saturday to come within one point of Ojeda in the championship but a couple of convincing race wins had Ojeda out the front in the point score by the end of the double-round weekend.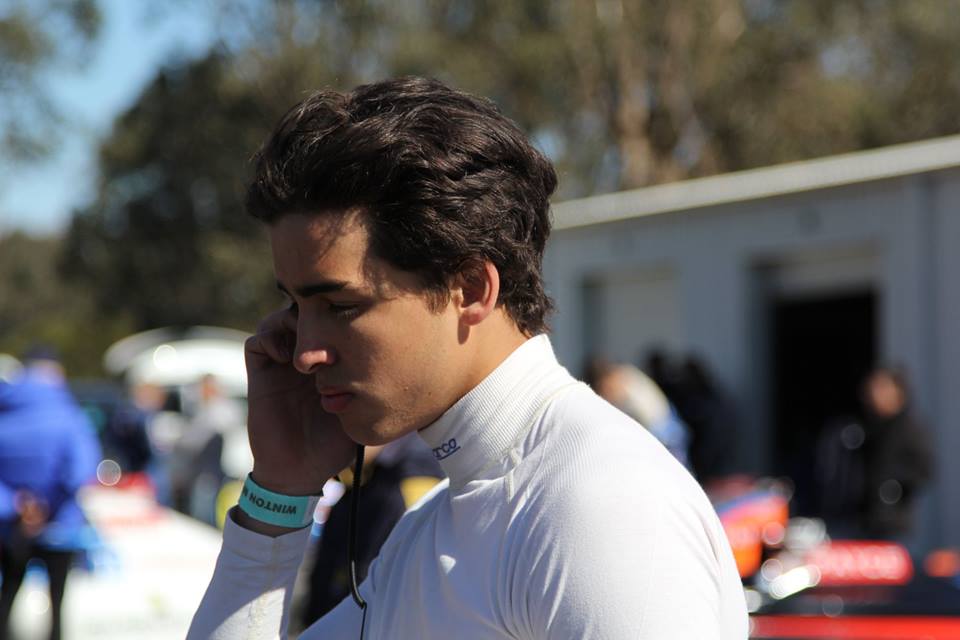 "Sunday was obviously a lot better than Saturday, Saturday wasn't ideal but Sunday we came back strong."
"I'm really happy with how the car was, the team gave me a really good car – once I got out in front I knew I could get away but just obviously trying get the nose in front," Ojeda said.
The reverse grid race two offered a few more challenges with Ojeda starting fifth place in the grid and a couple of race incidents and safety car laps.
"Race two was hectic, there was so much going on, in the back of my mind I had to think about the championship so I couldn't get my nose stuck into it too much but at the same time I couldn't let myself become a victim so I had to try and figure out which one was the right hole to go into and we ended up third in that race," Jayden said.
Team mate Ryan Suhle copped a five second penalty for overlapping a restart which hit him hard points wise as it relegated him from second to fourth place.
"I had a bit of a crazy second race, the reverse grid – there was a fair bit of stuff going everywhere and then ended up with a penalty for overlapping which was a little bit disappointing but you have to move on from that," Ryan said.
Suhle quickly overcame the disappointment to slot into third place behind rival Cameron Shields after Ojeda got the jump in the first lap.
Ryan put his head down and came managed to close the gap a few times during the race but couldn't quite get past Shields.
"I just couldn't get past Cameron, I just found it quite challenging whenever I got close to him to actually make the move stick."
"You always feel like you have a chance, you've just got to mentally be in the mindset that you do have a chance. For me it was about always just being there for when he makes a mistake but unfortunately for me he drove quite well and didn't really make too many errors apart from one little one at the start," Ryan explained.
While Ryan couldn't replicate Saturday's round win he was happy with his weekend and managed to hold onto his second place in the championship even extending the points lead to Shields over the double round weekend.
"It's exactly what we needed, we knew this round was going to be crucial going into it and to get a round win and a pole, especially in the wet was fantastic.
Rookie driver Ardie Jonic had a tough day behind the wheel for his first every double round weekend.
"The first race we struggled with understeer in the slow corners and oversteer in the fast corners but we got that sorted in the second race and I was feeling really good and then I made a mistake, got up on the curb and put it in the wall," Ardie said.
"(In the) third race – we just got the car out there thanks to the team working together really well and getting the car fixed really quickly but I was having handling issues and came off the track again but didn't hit anything thankfully."
With only two races left in the championship the points are going to be all important with the AGI Sport drivers next heading to their home track of Sydney Motorsport Park.
Ryan Suhle is already itching to get back in the seat and rates his chances well.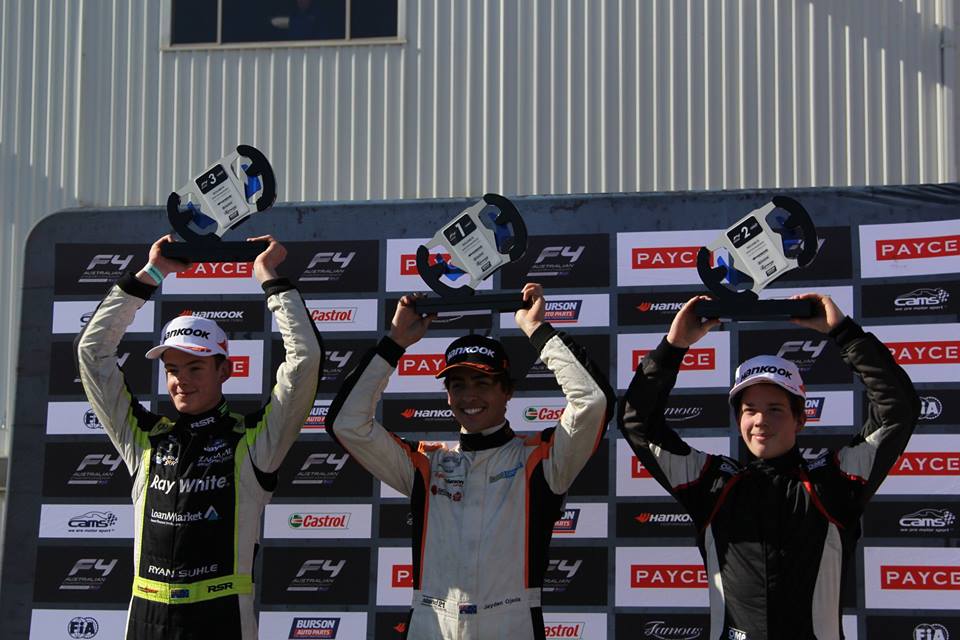 "Very highly, definitely going into Sydney with a positive mindset, obviously AGI's home track. I reckon we have the set-up down pat and we have the driving down pat, just three weeks and we will be on the track so yeah, excited," Ryan said.
Sydney-sider Jayden Ojeda is also feeling positive about the next round.
"Home testing track so we have done a few laps there but I know Cam has been there as well and he was quick when he went out there so it's all going to be very tight out there but hopefully the boys will give me a good car and I can then just do the job," Ojeda said.
Round 6 of the 2018 CAMS PAYCE Australian Formula 4 Championship will return at Sydney Motorsport Park September 22-23.