Drivers
2016
JACK SMITH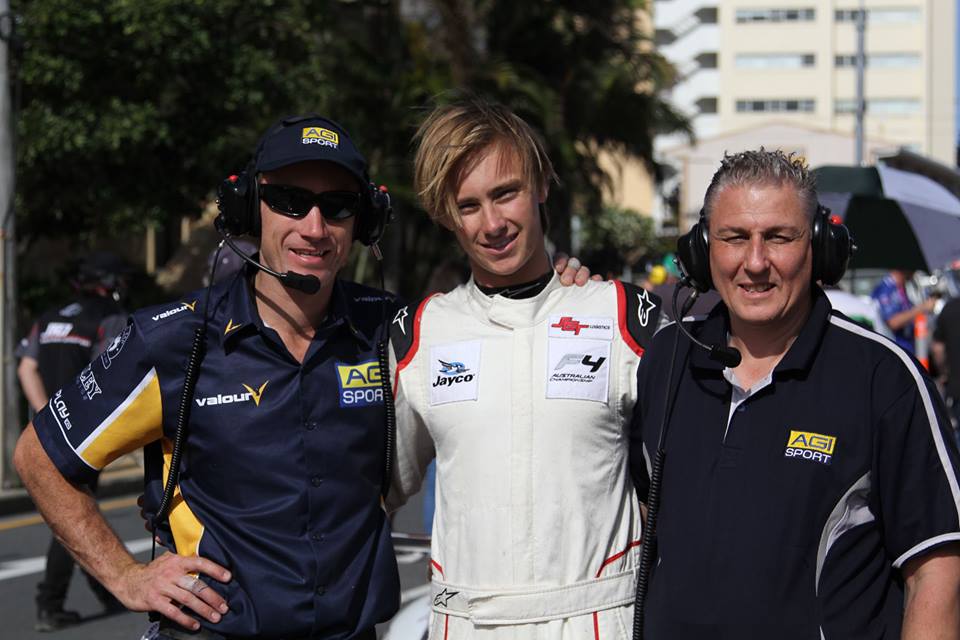 Jack Smith (Qld) SCT Logistics/AGI Sport
Jack Smith began his racing career in karts where he found form in a DD2 kart as part of the Australian Rotax Pro Tour. In 2016 Jack signed with AGI Sport to compete in the CAMS Jayco Australian Formula 4 Championship where he scored a few rookie rounds. Brad Jones Racing announced Jack Smith was joining the team for the 2017 Dunlop Super2 Series. The Gold Coast-based driver also dovetailed his season in the Kumho V8 Touring Car Series.
NICK ROWE
Nick Rowe (WA) SCT Logistics/AGI Sport
Car No. 97
Nick Rowe (WA) SCT Logistics / AGI Sport
Car No. 97
Nick Rowe hails from Karratha, WA, about 1500 kilometres north of Perth. Nick proved to be a gun in a Go-Kart from an early age. In his six years in karting he won 9 State Karting titles, twice Australian Karter of the Year and won the 2013 Super Nationals title in Las Vegas, USA. He then progressed to Formula Ford racing where he managed to win races at both state and national levels and was a contender for the National title in 2014. In 2015 Nick spent a season in the Formula Masters Asia before committing to a full season of the Australian Formula 4 Championship in 2016 where he finished second. Nick also raced in the Bathurst 12 Hour in 2017 before re-joining AGI Sport for his final year in the Australian Formula 4 Championship in 2017.
2015
WILL BROWN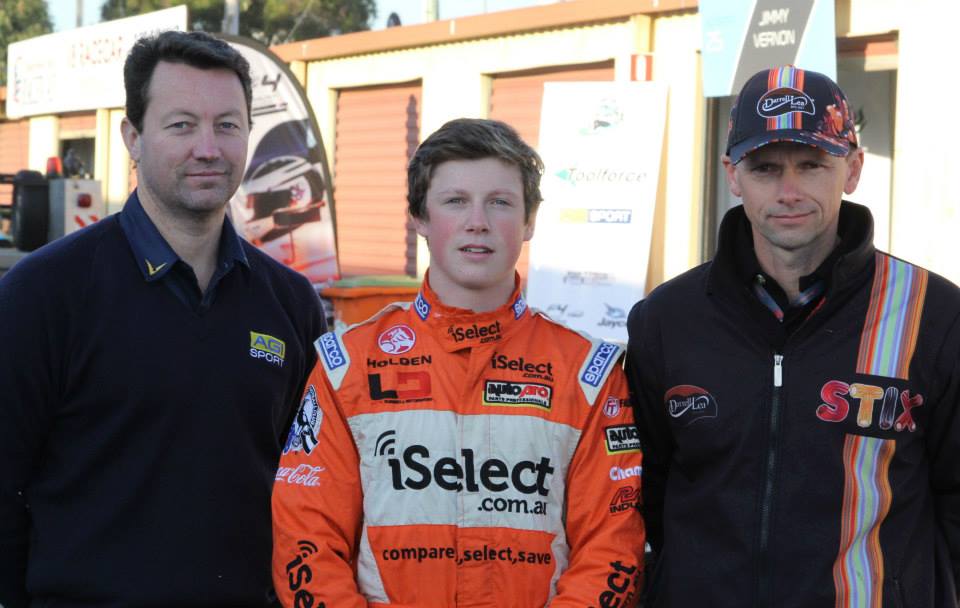 William Brown (QLD) Cars Galore/AGI Sport 
Car No. 99
Will Brown started racing go karts in 2011 at the age of thirteen. During the 3 years of his junior career he won many titles and had over an eighty percent success rate of finishing first or on the podium. He showed his versatility by finishing on the podium in three different classes at both the Queensland state titles and the New South Wales state titles in 2014. Will soon showed his driving talent translated over to open-wheelers finishing second in his first race in the Australian Formula Ford Series. In 2015 Will joined AGI Sport for the Formula 4 Championship, securing a number of podium finishes and ending the season with the Rookie of the Year title. Will took out the 2016 Championship the following year in a massive program which also saw him win the Toyota 86 championship title. This makes Will one of only five drivers in Australian racing history to achieve two national circuit racing titles in the one year. Will Brown has set his sights on a career in V8 Supercars and is currently driving in the Dunlop Series.
JORDAN LOVE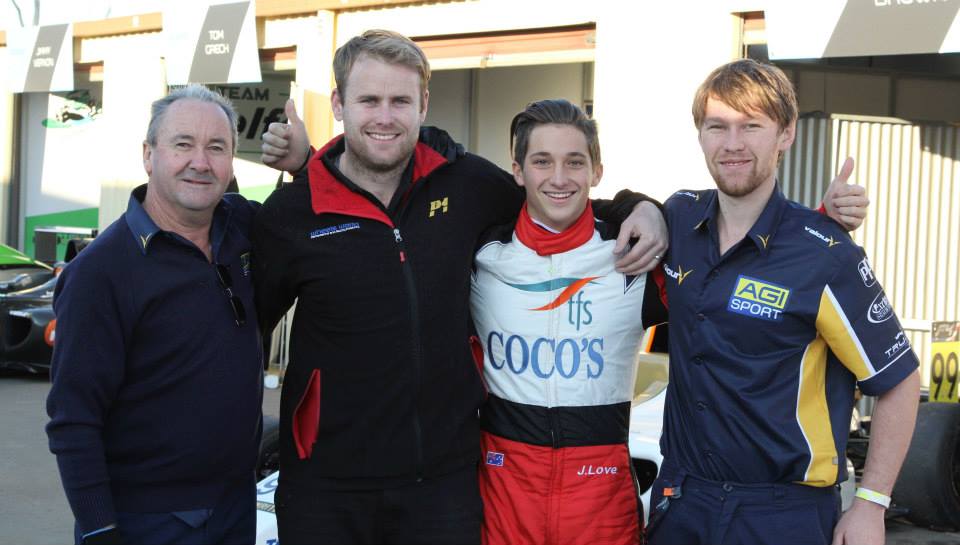 Jordan Love (WA) AGI Sport
Car No. 79
Jordan Love started racing karts in 2010 and finished second in his first open meeting. Since then Jordan has raced Formula BMW at Sepang International Circuit in Malaysia as well as the Super Six and Asia Cup Championship winning the Asia Champion for 2015. Jordan also races Formula 4 in 2015 winning a Rookie of the Round at Sandown International Raceway. Jordan stepped up to Porsche GT3 Cup Challenge in 2017 winning the second round at Phillip Island. Jordan also competed in the Bathurst 12 hr coming third in his class.
TOM GRECH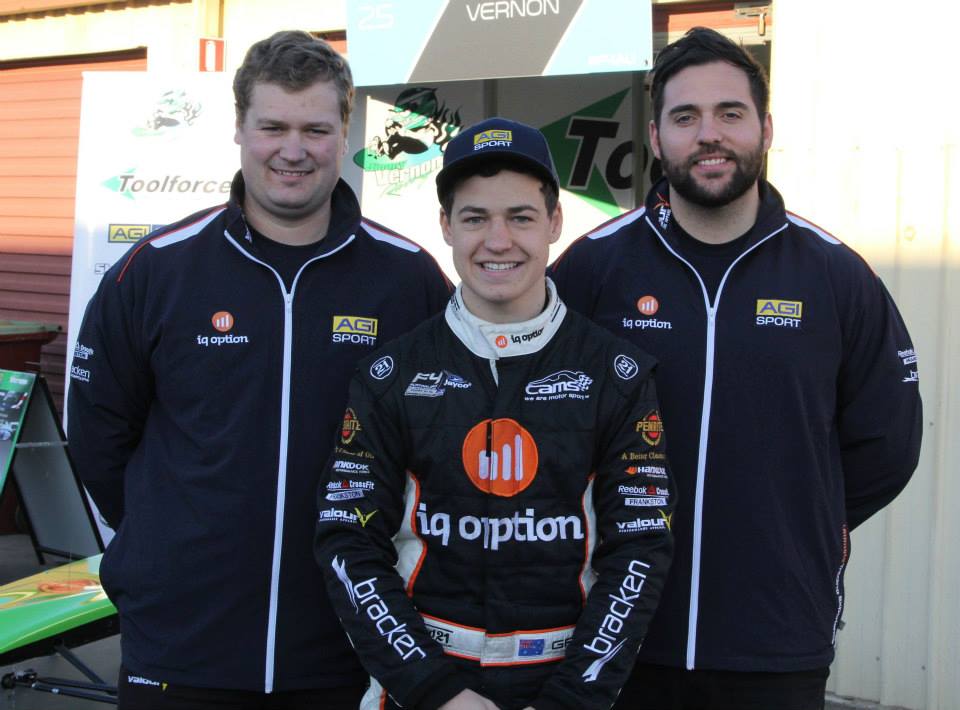 Tom Grech (VIC) IQ Option Racing/AGI Sport
Car No. 15
With a commitment to his education, Tom didn't race go-karts in his early years unlike most of his competitors. At the age of 18, the 2011 Victorian Formula Ford championship marked the beginning of Tom's racing career. After winning the Victorian Formula Ford championship in 2013 with Borland racing Developments, Tom progressed to the 2014 Australian National Formula Ford series with the factory Spectrum outfit. In 2015, Tom joined forces with AGI Sport and international mobile trading platform IQ Option, for a fully-funded drive in the inaugural CAMS Jayco Australian Formula 4 Championship. Tom is now a Creative Designer with General Motors working on both production and advanced vehicle design global projects for Holden, Chevrolet and other GM brands.
JIMMY VERNON
Jimmy Vernon (NSW) Team Toolforce Racing/AGI Sport
Car No. 25
Jimmy started racing Historic Formula Ford at age 14, 2012, racing in NSW, Queensland and Victoria. He stepped up to National Australian Duratec competition in 2014, finished 11th in the 2014 National Championship due to missing out on 2 rounds with a broken neck attained at Round 2, Winton. Jimmy also finished 2nd in the 2014 NSW State Duratec Championship. Jimmy Vernon took the step into National Formula Ford, finishing as high as 5th in his rookie season. In 2015, Jimmy Vernon was the first driver to sign on  with AGI Sport for the CAMS Australian Formula 4 Championship, thanks to his partnership with Toolforce Automotive Tool Sales.  Vernon established himself as a front runner numerous times, finishing on the podium at multiple rounds. Jimmy has also driver in the 2016 Bathurst 12 Hour with MARC Cars and in 2017 is racing in the NSW Production Touring Cars Championship and the Toyota 86 National Series. 
2014 Drivers

Nathan Gotch
Driver
Nathan Gotch has been a passionate motorsport competitor for most of his life. His early career centered around motorkhanas and the local club scene before he tried his luck in Sports Sedan Racing. Nathan also raced successfully in the Bathurst 12 Hour in 2008 & 2009, both times winning his class. Nathan took to Formula Three in 2012 and presently leads the NSW State Championship. Nathan is currently placed 5th in the National Class of the Australian Formula 3 Championship despite only competing in 2 events this season. Nathan also holds the Formula Three lap record for the extended circuit at Sydney Motorsport Park.