AGI Sport Team Sponsors

AGI PRECISION ROLL CAGES
Managing Director – Adam Gotch
agi-precision.com.au
AGI Precision Roll Cages specialise in the design and manufacture of roll cages for motor sport and the film industry. AGI Precision Roll Cages can design and engineer CAMS or ANDRA approved roll cage for any vehicle or motorsport discipline. AGI Precision Roll Cages has vast range of experience including the design and build of over 100 roll over protection systems for concept vehicles in the latest Mad Max production 'Fury Road'. AGI Precision Roll Cages now offers you the latest in high quality, precision-built automotive and engineering products.
TRULINE PLUMBING
Neil and Rochelle Connon
Established in 2005 and based in Oyster Bay, Truline Plumbing are specialist contractors for commercial and industrial Air-Conditioning, plumbing and mechanical services. Truline Plumbing work closely with contractor services such as Baratech, ICR and Air-Conditioning Rentals to fit and install full air-conditioning services for clients such as Google, UTS, Sydney University, Channel Nine and the NRL. Truline Plumbing pride themselves on visually and structurally sound workmanship and a neat and tidy job with particular emphasis on meeting tight deadlines.
EXCLUSIVE CUSTOMS
Family owned by Rick, Lorraine, Glen and Jason Coburn
exclusivecustoms.com.au
Established in 1969, Exclusive Customs is a family owned and operated by the Coburn family, growing to become one of the finest smash repair businesses in New South Wales. Exclusive Customs is your one stop shop for all automotive body smash repairs, restorations and spray painting, chassis straightening and body aligning as well as all custom work and airbrushing.
The premises feature two separate workshop areas including a designated paint shop and major chassis work areas as well as undercover storage for cars. Every customer that visits Exclusive Customs is constantly informed of their vehicles progress and the open plan workshop welcomes personal inspection at any given time.
Exclusive Customs are continually reinvesting in new technology and equipment to keep up to date with advances within the industry and are proud holders of Quality Assurance Certification since 1999.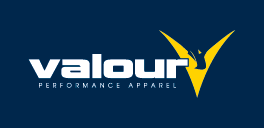 VALOUR APPAREL
Matthew Knight and Ryan Tesoriero
vapparel.com.au
Valour Apparel is a 100% Australian owned and operated school/sportswear design and manufacturing company. Based in Sydney's northwest, Valour supplies custom made uniform items to some of the country's leading schools and sporting organisations. Quality, consistency, innovation and industry leading service standards set us apart from the competition.
Valour offers offshore and locally made products, designed and manufactured to the highest standard using market leading materials and styles.
Valour pride themselves on providing valued clients with tailor made service excellence, supply innovation and industry leading products that are delivered in full and on time with a special focus on clients having a direct relationship with the business owners at all times.
PPG INDUSTRIES
Brett Abdy
ppgrefinish.com.au
PPG has 75 years of experience in developing automotive coatings and much more. With more than 30,000 employees around the globe, PPG is constantly focusing on delivering solutions in such areas as Chemicals, Glass and Industrial Coatings. PPG also offers you the resources of a truly global company.
As one of the world's leading producers of advanced automotive paint systems, PPG provides customers with a wide range of product options featuring specific properties to suit virtually any application. PPG has solutions to everything from high performing automotive refinish systems to the special demands of heavy vehicle painting. Each incorporates technically superior coatings technology to ensure that they deliver high productivity and a quality finish combined with ease of use and cost effectiveness.
The AGI SPORT F304 Dallara is painted in a premium basecoat/Deltron clearcoat system that is durable whilst keeping the weight to a minimum. PPG Paints specially formulated a pearlcoat in line with the corporate colours of AGI SPORT and from now on this colour will be called AGI SPORT BLUE.
OXLEY GRAPHICS
Owner Greg Oxley
oxleygraphics.com
Oxley Graphics are Australian owned & run company, in business since 1963. Oxley Graphics has a large amount of experience and expertise in the signage industry and offer design services to specifically create the impact you are looking for. Oxley Graphics can manufacture & install all your signage needs and also create & produce decals for all different applications. If you can't find a solution for your decal needs just give us a call. We can solve a lot of unusual problems and you won't know till you ask … the Experts in Sign Language.
SOCIAL TAP
Owners Matthew and Michelle Mason
socialtap.com.au
The team at Social Tap are passionate about helping pubs, clubs, bars and restaurants open the door to new customers and keep their valued ones coming back.  Social Tap will demystify the online world and help you make it work for your business including inspiring your ideas on how to grow your business.
BAILEIGH INDUSTRIAL MACHINERY
Adrian Crawley
bifabuk.co.uk
Baileigh Industrial is an international manufacturer and supplier of metal fabricating machinery. Our European offices are located in Coventry, England. Corporate headquarters are in Manitowoc, Wisconsin. There are other locations in Los Angeles, Stuttgart, and soon to be Australia.
Baileigh Industrial Machinery have a huge range of quality machines, from small hand tools through to full CNC machines, so whether you are cutting or bending or shaping or notching tubes or sheet metal we will have a selection of machines to meet your requirements and budget.