PRESS RELEASE – Rowe takes the Aussie F4 Championship
Nick Rowe has secured the 2017 CAMS Jayco Australian Formula 4 Championship in soggy conditions at the Gold Coast.
The 19-year-old managed to qualify pole position in dry conditions on the Friday but it was a different story on the Saturday morning waking to grey skies, showers and water on the track.
Nick was fully focused though knowing he could get the job done by the end of the first race.
"As long as I beat Shields (Cameron) in the first race I'd get the championship, 52 points ahead and 25 points for a race win so just tried to focus on beating him and as long as I beat him then it was all over".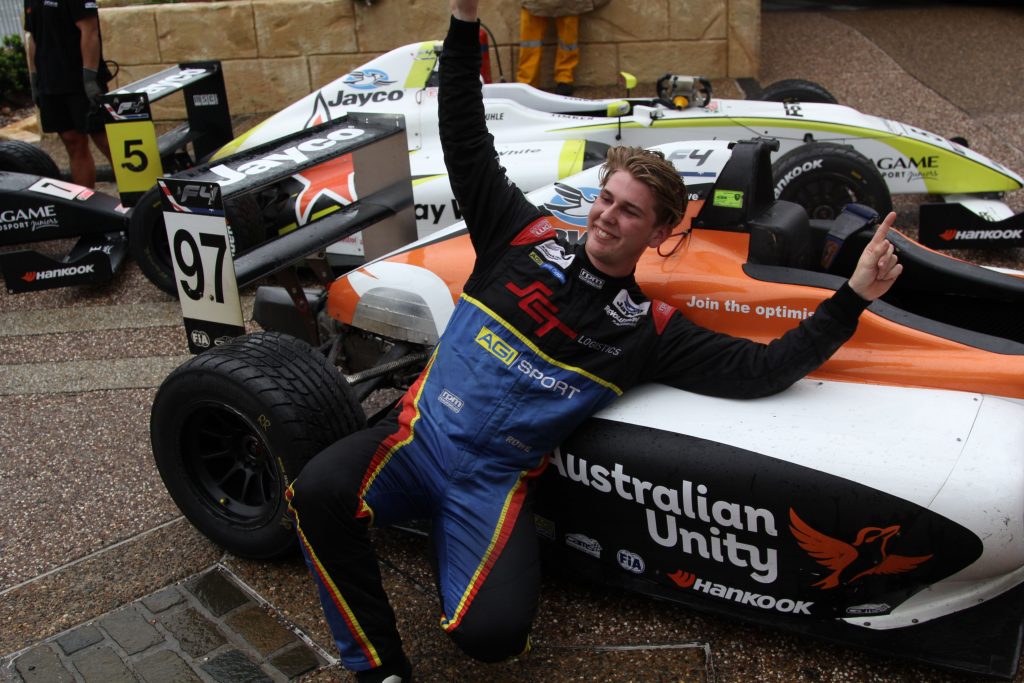 There were a few nail biting moments at the start of the race as Nick was relegated first to second place by Simon Fallon and then to third as Liam Lawson went through the inside.
"Started pole, just trying to get a good jump. Couldn't get the best jump, settled into third and then couldn't really take much of a risk, boys came over the radio and said Shields was down the back, run off… so I just dropped off for the championship," Nick said.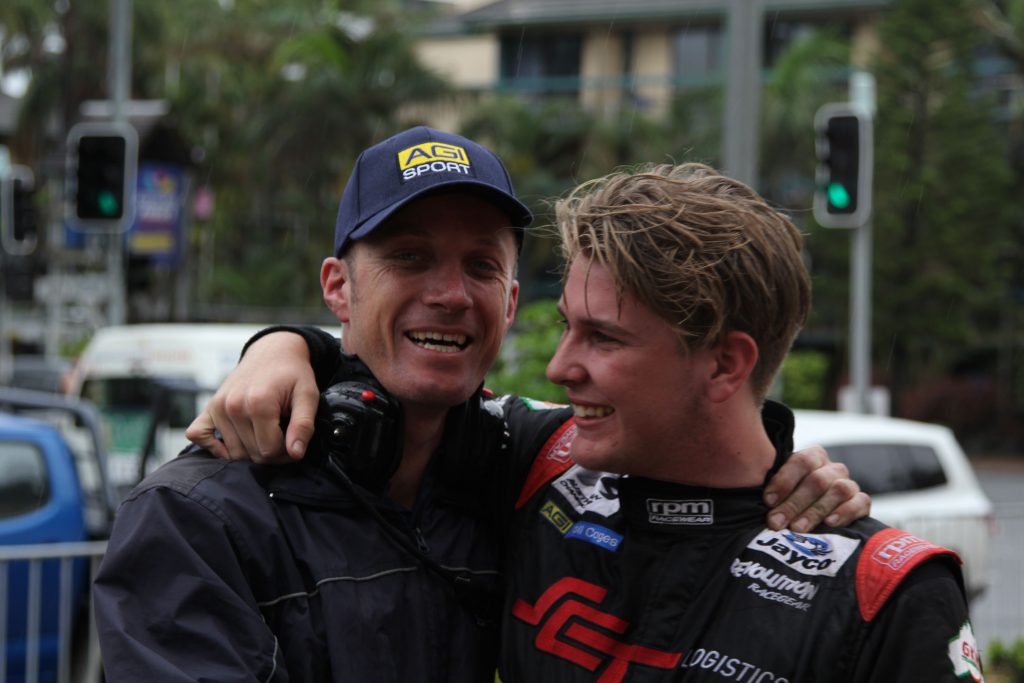 And then it was just head down and try and hold his place.
"For the last lap, got a bit emotional coming into the beach chicane, got it together and finished it off," Nick continued.
The championship comes at the culmination of a difficult year with both Nick's father and grandfather facing health issues.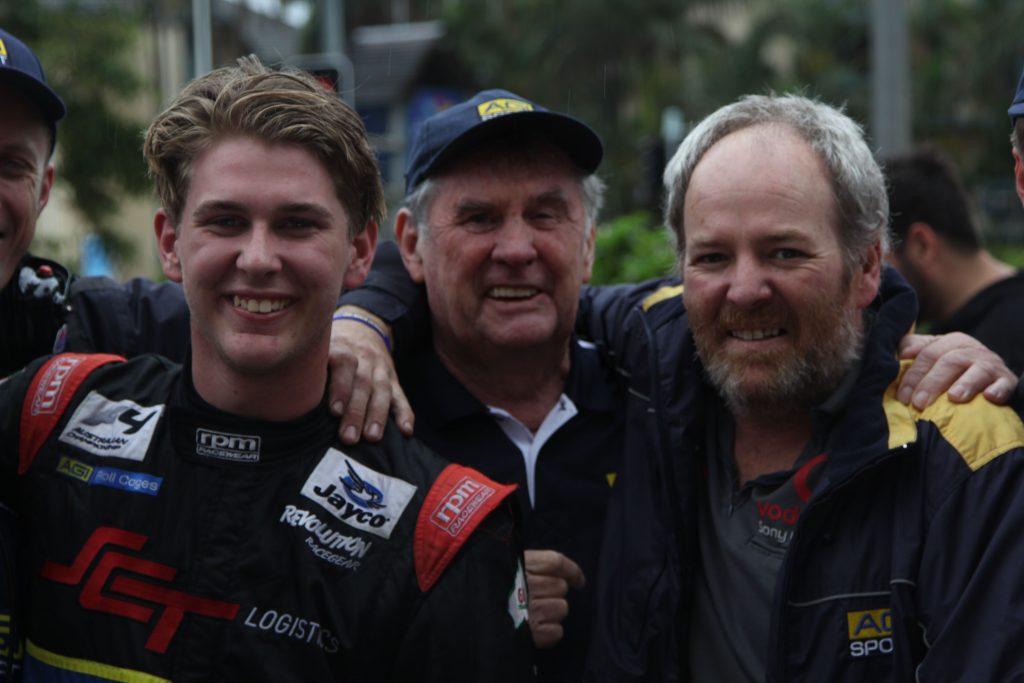 Grandpa John was at the Gold Coast to watch his grandson win the championship despite suffering a cardiac arrest on the dummy grid at the previous race in Sydney. It was touch and go for a while with paramedics having to restart his heart followed by major surgery.
"This championship means everything, everything I've ever done I've never won an Australian title so yeah, for my family to be here and everything Adam's done for me and all the AGI boys who have been in F4 since the very beginning and seen how far it's come and what we are capable of now is a great feeling and they've worked so hard and I think the emotion has showed now," Nick finished.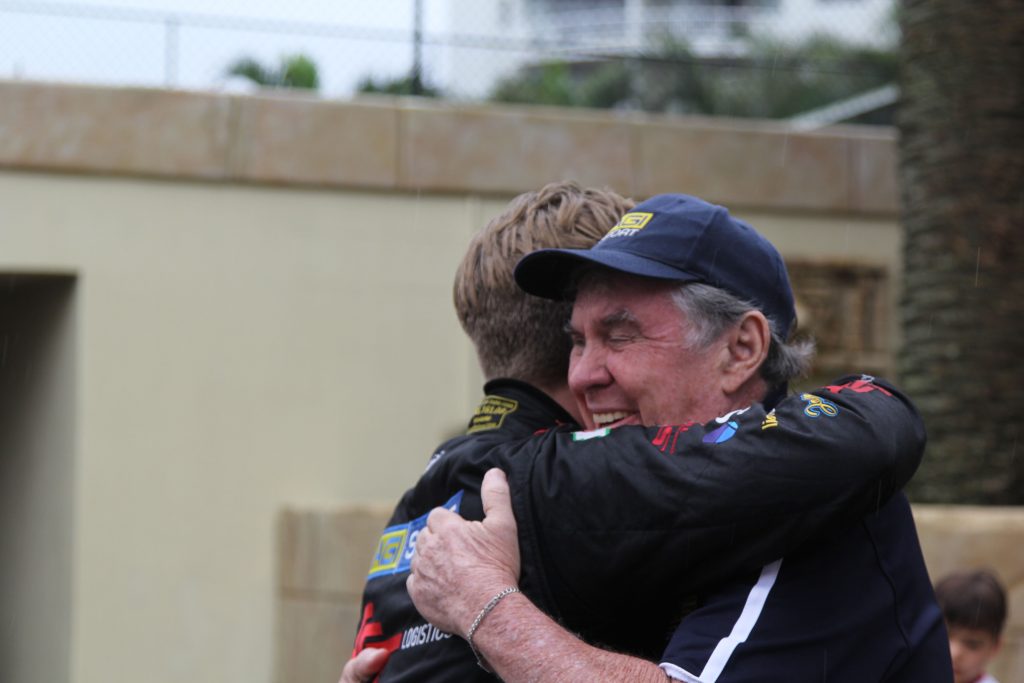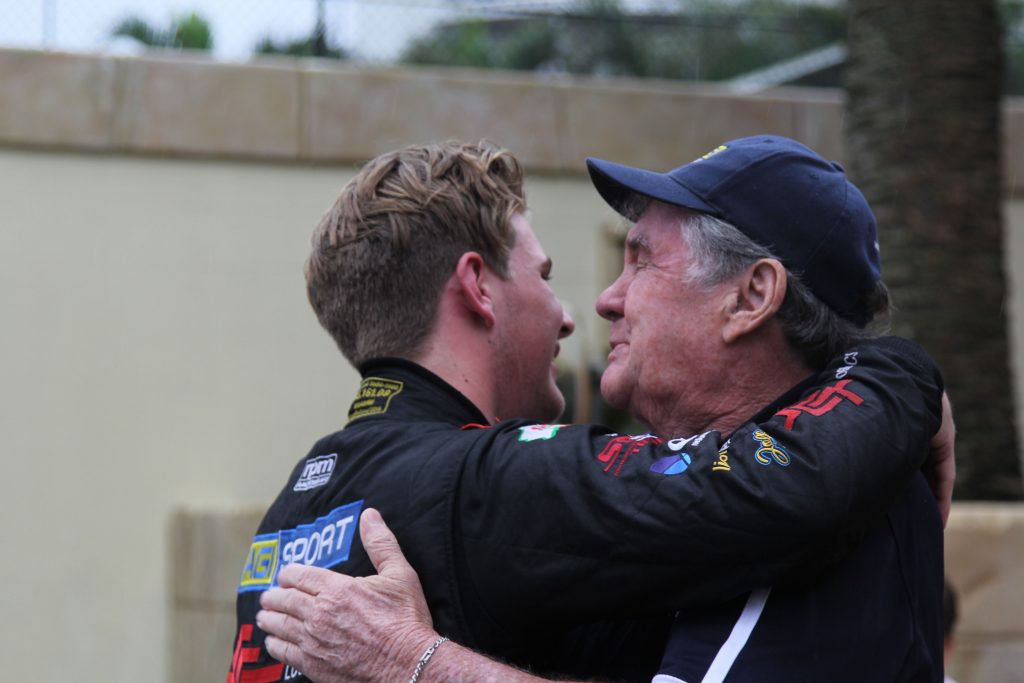 AGI Sport congratulates Nick Rowe on his hard work and the championship win. We are looking forward to seeing what the next chapter brings for this Australia Champion.