PRESS RELEASE – AGI Sport makes Australian Formula 4 history
The inaugural round of the CAMS Jayco Australian Formula 4 Championship kicked off under brilliant tropical weather in sunny Townsville, Far North Queensland.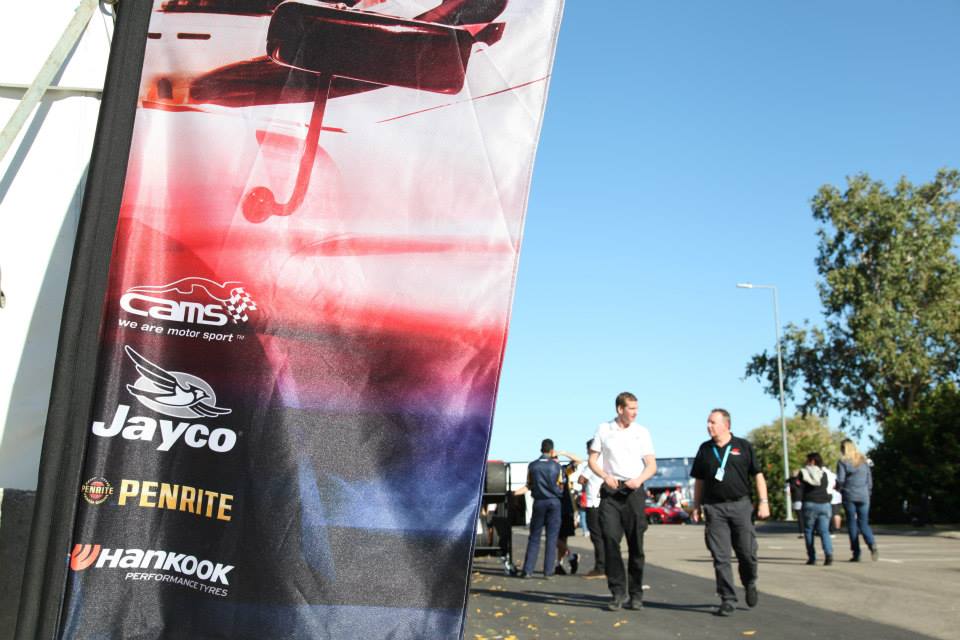 The newest support category to the V8 Supercars placed thirteen drivers on the grid at the demanding street circuit and the racing was a textbook example of the soaring highs and plumbing lows of motor sport.
AGI Sport had committed to a five car entry but a last-minute deal saw Western Australian teenager Nick Rowe jump on a plane to Townsville late Thursday night to drive a sixth entry for the Sydney-based team.
Rowe proved handy in the open wheel category coming from a solid background in Formula Ford and recently contesting the Asian Formula Masters with strong podium results.
Qualifying was one of the most important sessions of the weekend with each driver's fastest lap setting the grid for Race 1 and the second fastest lap setting the grid for Race 3. The second race made for some interesting track time with a reverse grid of the top six finishers from Race 1.
Toowoomba-based driver Will Brown made the best of it with P3 in Race 1 and 3. Late arrival Nick Rowe managed some handy laps for his first time in the car placing P4 and P7 respectively. A split fuel line on Tom Grech's IQ Option Racing car meant the Victorian did not make the start grid.
In an exciting first race AGI Sport driver Will Brown managed to improve on his grid position with an excellent start taking him to a lead he managed to hold through a number of safety car sessions. Will makes history as the first ever winner of an Australian Formula 4 race.
He was followed to the chequered flag by late entry Nick Rowe who kept a clear head and a clean nose to hold out the Dream Motorsport entry of Luis Leeds.
Jimmy Vernon steered the Toolforce Racing car to a handy fourth place finish. Jack Sipp finished in 11th spot while Jordan Love recorded a DNF after touching a wall.
The reverse top six grid saw a different style of racing with the young guns fired up and ready to rumble. Jimmy Vernon got off to a blinding start to take the front from Thomas Randle and Harry Hayek.
The signature green Toolforce entry car held the lead for most of the race, again slowed by a number of safety car sessions.
A controversial move by Thomas Randle defending his position from Jordan Lloyd on the penultimate lap sent Vernon into a spin that Queensland teenager Zane Goddard could not avoid, both cars sustained substantial damage. Randle was heavily disciplined for the move with a 30 second penalty.
The revised result placed Nick Rowe second behind Team BRM entry Jordan Lloyd with Will Brown posting a handy fourth place. Jordan Love and Jack Sipp placed seventh and eighth. Jimmy Vernon and Tom Grech were among four drivers that recorded a DNF for the second Saturday race.
The team and engineers worked hard through the night to get the damaged cars race ready for Sunday morning. Jimmy Vernon overcame his intense disappointment to channel a new mindset for the final race of the weekend.
The grid order was this time determined by the second fastest qualifying lap with a consistent Will Brown starting front row next to Jordan Lloyd. Jimmy Vernon was gunning from P3 with Nick Rowe P7, Jordan Love P8, Tom Grech P9 and Jack Sipp in front of penalty magnet Thomas Randle.
Jimmy Vernon kept a level head to steer to third place points behind Jordan Lloyd and Drew Ridge. Nick Rowe collected his fifth place to finish one point behind Jordan Lloyd for the round win with Jordan Love a respectable seventh place in the final race.
Will Brown secured an eighth spot, enough to hand him the third place on the podium for the round. Jack Sipp finished ninth while Tom Grech nursed a damaged rear upright to 11th place.
Team BRM took the round win with Jordan Lloyd flanked either side by AGI Sport drivers Nick Rowe and Will Brown.
Nick Rowe had every reason to be proud of his result. " It was a great weekend here at Townsville for Round 1 of the CAMS Jayco Australian Formula 4 Series.
'Getting here on Thursday night and being ninth after first practice, the team and I worked hard all weekend and we made a huge improvement to the car during the weekend, and also in my driving.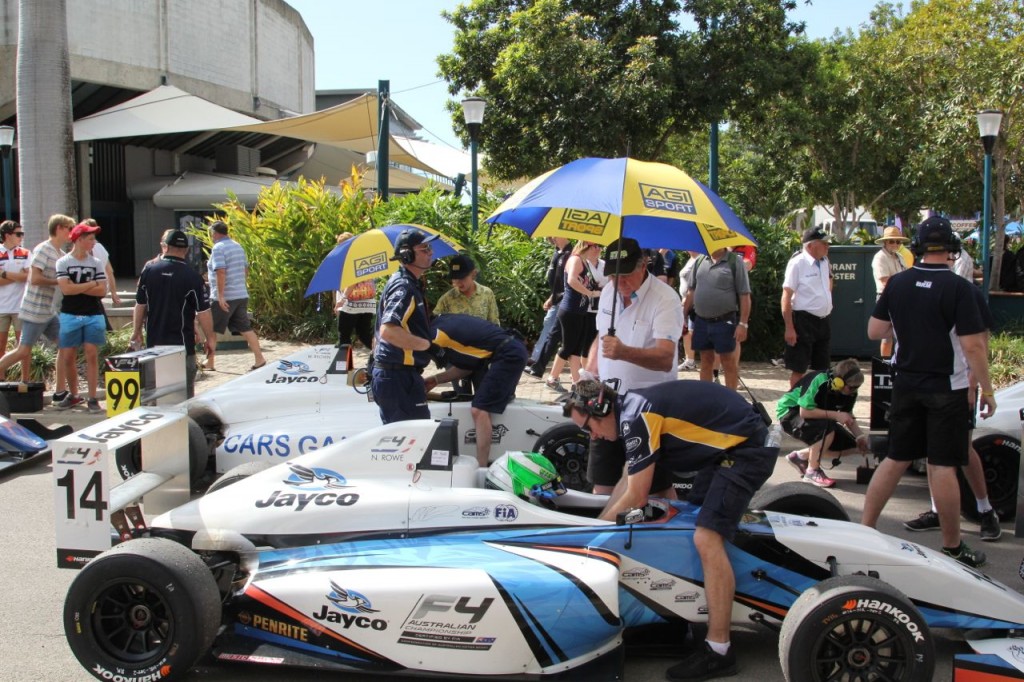 'We made the F4 car a rocket ship and I can't thank the team enough for all the hard work. To get a second on debut is a great feeling and the team and myself are looking forward to taking the next step up the podium hopefully at Queensland Raceway. "
Will Brown was ecstatic with his first race win in Formula 4, "I've had a great weekend here in Townsville. Coming into it as a rookie and finishing first in the first race was amazing. We've ended up third in the round. The last couple of races were a little bit tougher so we will try and work of them next time.
'I couldn't thanks AGI Sport enough for all their help. The CAMS Foundation too, I couldn't have done it without them, they've been a great help. All in all we're just going to try and push through and see what we can end up with for the season.
'To come in as a rookie, along with all these other rookies and win the Rookie Award is just an awesome experience. A big thank you to Burson Auto Parts for putting that on"
Attention now turns to more exciting racing on offer at the second round held at a Queensland Raceway, Ipswich July 31 – August 2, 2015.