PRESS RELEASE – AGI Sport joins Formula 4 in 2015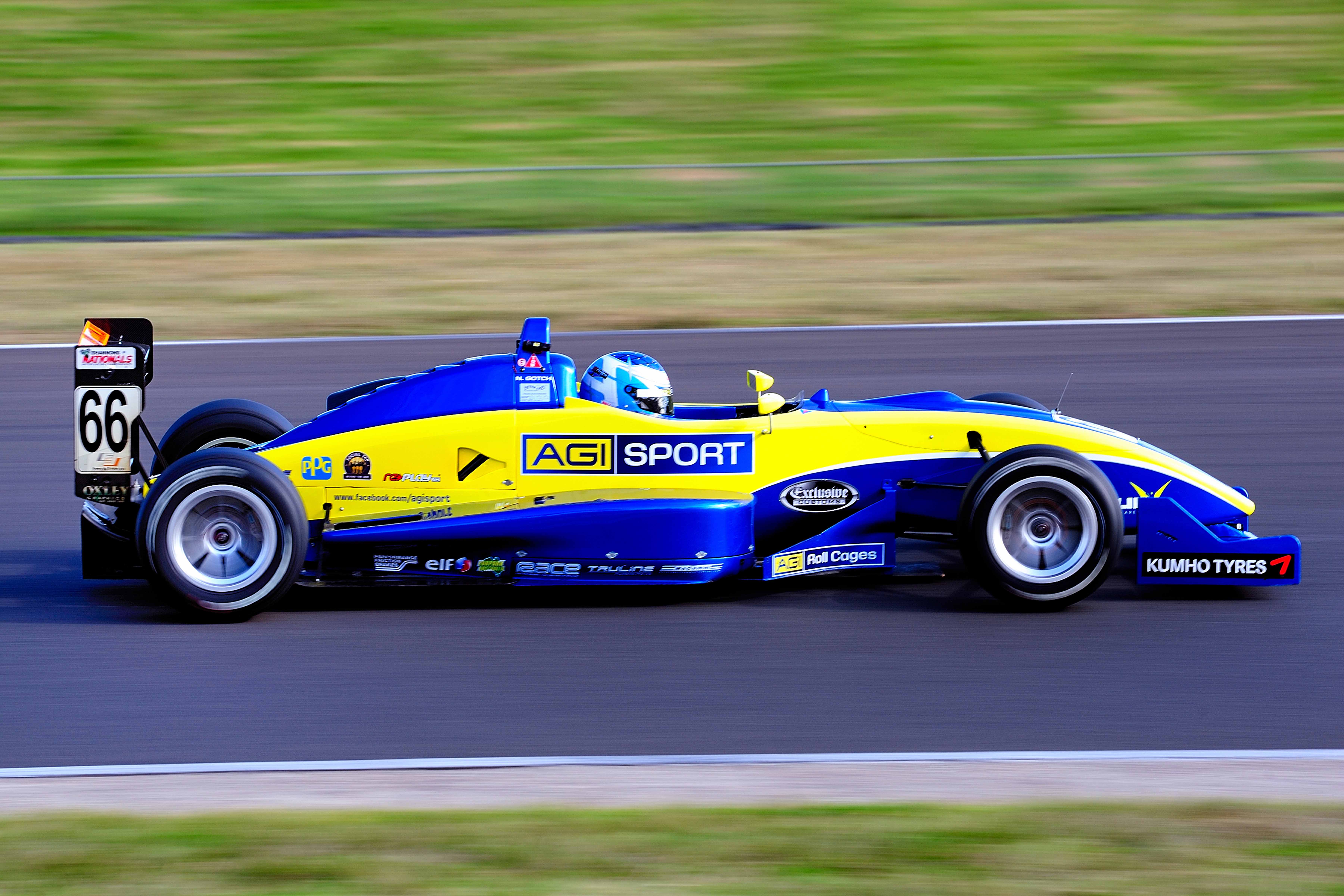 Former A1GP Team Australia Manager and Williams Grand Prix Technician Adam Gotch has confirmed that his AGI Sport team will be entering two cars in the 2015 Australian Formula 4 Championship.
"Having taken a keen interest in Formula 4 since its announcement in November 2013, we felt the time was right to lock-in our position on the grid for 2015", Team Manager Adam Gotch said.
AGI Sport is a Sydney-based professional motor racing team who specialise in 'slicks and wings' motor racing services.
"There's no denying that Mark Webber and Daniel Ricciardo's recent achievements have put open-wheelers firmly back in the spotlight here in Australia. We look forward to working closely with CAMS to develop junior talent that can confidently take that next step onto the international stage."
In his previous roles, including European Formula 3, Adam Gotch has worked with some of the best Australian talent over the past decade counting Webber, Ricciardo, Power, Briscoe and Ambrose in the mix.
Michael Smith – CAMS General Manager of Motorsport welcomed the news, "We at CAMS are pleased to hear that AGI Sport is committed to participating in the CAMS Australian Formula 4 Championship starting in 2015. AGI Sport is a highly professional motor sport outfit and it's a vote of confidence in the new developmental open wheel pathway, as established by the FIA globally, that AGI Sport is to be involved.
"Team owner Adam Gotch has a lot of experience in motor sport at the highest level and working with young drivers, which is essentially what Formula 4 is all about… developing and supporting Australia's elite young drivers as they strive to reach the pinnacle of motor sport."
Alan Jones MBE ASM and 1980 Formula One World Champion was also enthusiastic, "Having worked with Adam closely in the A1GP World Cup of Motorsport I can fully appreciate his passion for open-wheelers and working to get the best out of young drivers. It's exciting to see how dedicated CAMS are to this new series and the opportunities it will present for the sport to develop the very best of junior talent."
AGI Sport also has an in-house media department run by journalist and former Foxtel presenter Lee Brooks.
"AGI Sport will provide a full Media and PR service for their drivers" Ms Brooks said,
"A large part of racing these days comes down to attracting and promoting sponsors. We aim to help shape and condition young drivers to the media side of racing. From training in on-camera engagement and presence to getting our team and sponsors exposed to the largest audience possible, we are here to help young drivers navigate what can sometimes be a confronting part of the job.'
The Australian Formula 4 Championship will debut in the second half of 2015 with the new series joining the V8 Supercars schedule.