PRESS RELEASE – Ojeda six from six, takes championship lead
Jayden Ojeda has completed his second clean sweep weekend in a row jumping to the lead of the 2018 CAMS Payce Australian Formula 4 Championship.
The Sydney-based driver topped each session, got double pole positions and won each race to prove historically one of the most dominant drivers the Australian Formula 4 Championship has ever seen.
"What more can you ask for from the weekend, coming away with the championship lead as well with a little bit of a buffer makes it feel a bit better as well," Jayden said.
Ojeda now takes a 25-point lead in the championship ahead of rival BRM driver Cameron Shields.
"This weekend definitely shows we have got something in store for the rest of this year," Jayden said.
"It felt like I was really in tune with myself and with the car and really adaptive to how the car was and that helped me throughout the weekend to stay on top."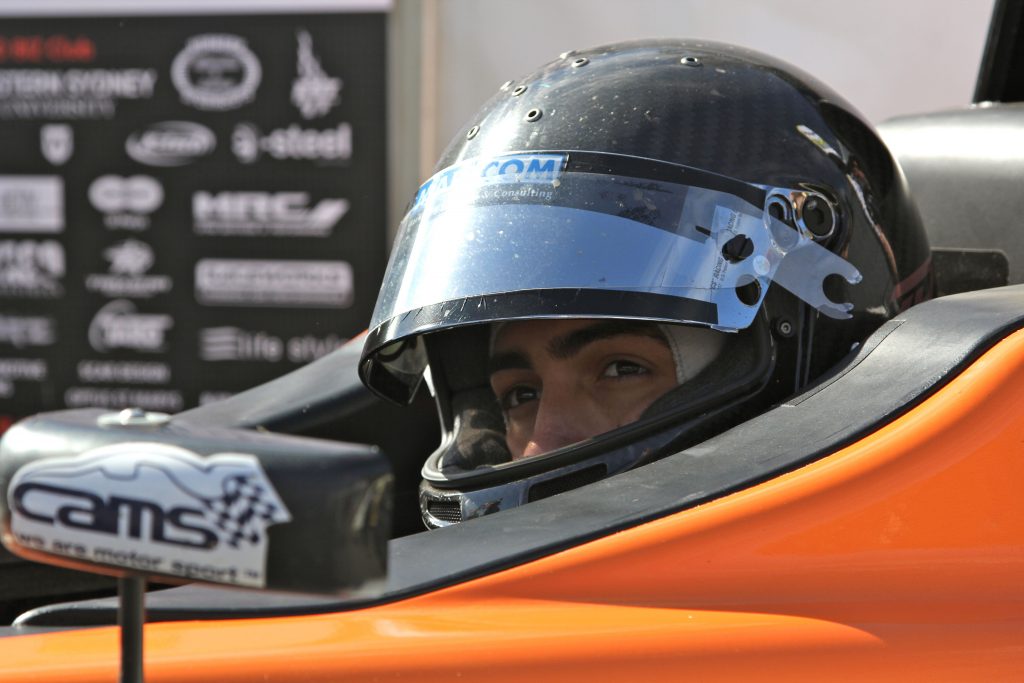 Team mate Ryan Suhle overcame a tough penalty in Race One to collect valuable points for his own championship tilt finishing fourth for the round.
"The penalty definitely was a bit of a kick in the gut. It was a tricky one really, it was on the edge and it sort of put me three tenths behind Lovie (Aaron Love) which was a bit of a bugger," Ryan said.
"Obviously we lost three championship points and we would be ahead of Cameron if that hadn't happened. You just try and play the long game and sometimes you lose those couple of points that matter."
Ardie Jonic had a tough weekend nursing a bone chip in his ankle from a bike accident as he tried to come to terms with the difference between circuit racing and the speed way racing he has been dominating up until now.
"My ankle is definitely slowing me down a lot because I have to take my foot off the accelerator and put it on the brake so that is causing me to get off the throttle earlier and then get off the brake at a slower speed so that is affecting me," Ardie said.
"And it is painful to use the brakes because of a broken ankle there's bones moving around in there while I'm trying to use the brakes and it's definitely not a good feeling."
Ardie did however benefit from some driver coaching from last year's championship winner Nick Rowe who returned to AGI Sport for the weekend to help the drivers.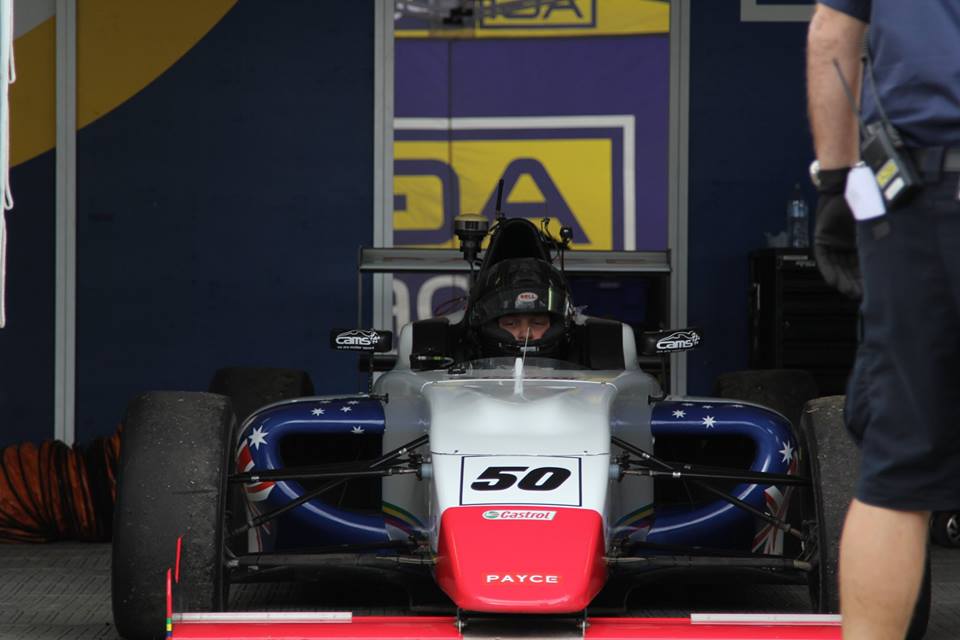 Nick also cut his teeth on the Speedway and had a lot to share about the different driving styles needed.
"He's such an easy person to talk to and he just knows exactly what you are going through when you tell him something is wrong with the car or something is wrong with your driving style, he knows exactly what to tell you to make it better," Ardie said.
Suhle is feeling positive for the next round of the championship, a double header at Winton Raceway with six races and double points up for grabs.
"Anything can happen there, it's obviously going to be the most important round of the year," Ryan said.
"Personally I really love the track, I think it's very technical and suits my style, it's similar in my opinion to Sandown where we were very strong last year."
The fourth and fifth rounds of the 2018 CAMS Payce Australian Formula 4 Championship will take place at Winton Raceway in Victoria 31 August – 2 September.