PRESS RELEASE – Ojeda clean sweeps at the Island
Jayden Ojeda has won all three races in the second round of the CAMS PAYCE Australian Formula 4 Championship to close within two points of the championship lead.
The Sydney-based driver also claimed pole position and the fastest lap in each race to prove a dominant force at the Phillip Island track.
"Obviously it's been the perfect weekend, with the win yesterday and the pole position to top it off as well as another race win is the perfect dream," Ojeda said.
"I think just sometimes you have that weekend where everything just happens and starts happening right.
"In Tassie we had a bit of an up and down weekend and this weekend we are just having a really good weekend and feeling really good about the car so to be able to go out and get the results is just amazing."
Ryan Suhle claimed second place in Race Three behind Ojeda to continue the AGI Sport 1-2 lockout from qualifying.
Unfortunately a mediocre start in Race two and a battle to get the best performance out of his tyres meant Ryan was pushing uphill to claim race wins despite qualifying front row for two races.
"It's tricky with the slipstream – you've really got to capitalise on it. There's sort of a window where if you are a car length back you've got no slipstream but if you are a car length in front then you get a tow right up the back and then past them," Ryan explained.
By the final Sunday race Ryan had discovered some pace and finished second behind his teammate.
"Definitely had a lot more pace in that race then previous races… but still wasn't quite there.
"I didn't really have anything to give to Jayden in the middle of the race, tried to get back past him but I just couldn't get close enough.
"I'm really looking at the long game – and just make sure we can come out on top of Cameron for the championship," Ryan said.
Queenslander Ardie Jonic made his circuit debut at Phillip Island after he missed the first round of the season.
The fifteen-year-old was knocked over by a BMX rider while walking down the street with the freak accident resulting in Ardie breaking his leg in two places.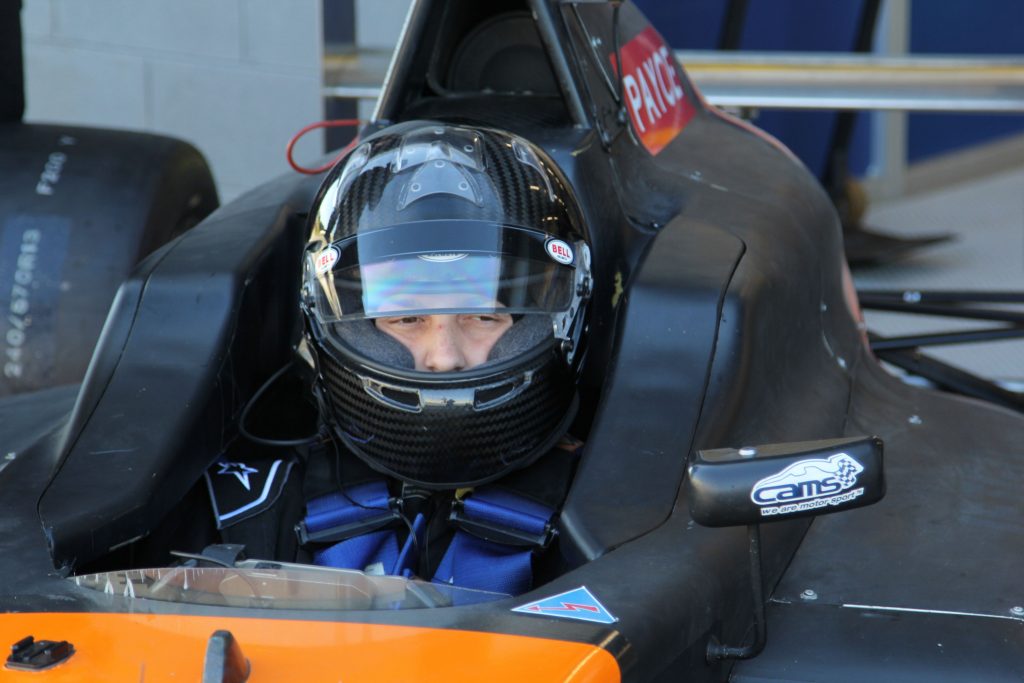 A couple of short months later and Ardie is showing no signs of slowing down quickly coming to grips with his first taste of wings and slicks.
"I'm very happy with how the car performed and how I performed. I'm looking forward to learning how the car drives more, it's so amazing how fast you can go around corners, the braking I've got – the capabilities of these cars are amazing," Ardie said.
By Race two Ardie was starting to pass some of his fellow rookies and finding out a bit more about the limits of the car.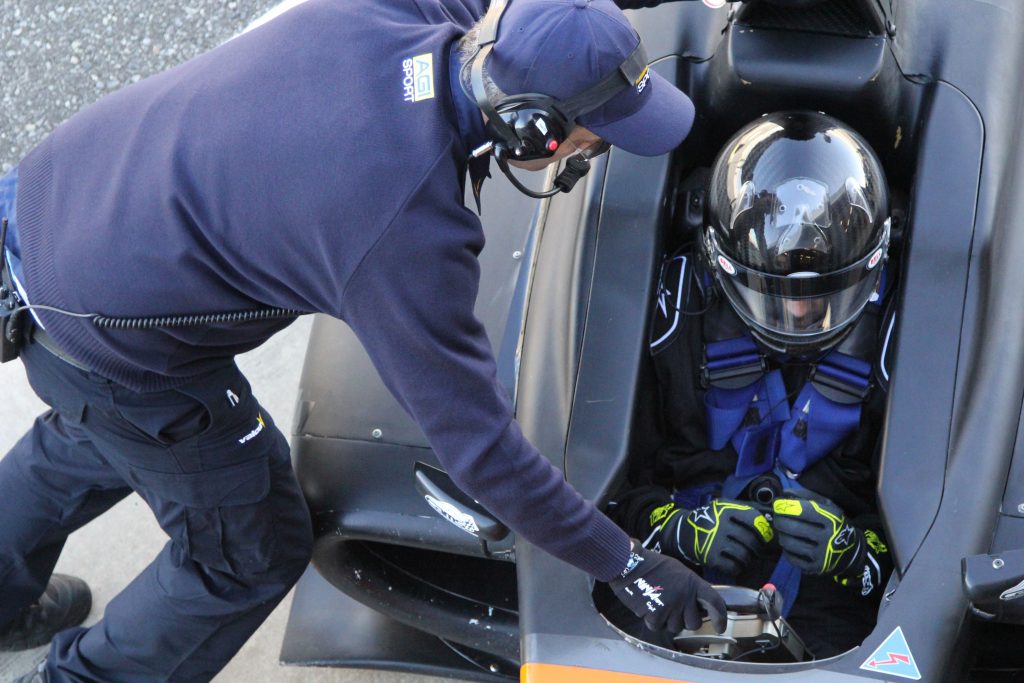 "The learning curve would be to have more confidence in the car and the track because at speedway you never know what the track is going to be like.
"Every lap is different so to learn to trust the track and the car are going to be the same is pretty hard. My plan is don't cause any trouble," Ardie said.
Ardie stayed well out of trouble and by the final race of the weekend was looking to go even faster.
"I'm really happy with how I drove for my first race weekend, having a bit of trouble with the car which I'm a bit sad about. I'm happy with my improvement over the weekend but I can't go any faster because of understeer," Ardie said.
Next round the championship travels to Ardie's home state with a stint at Queensland Raceway.
The championship is wide open with provisional points seeing Cameron Shields on 104, Ryan Suhle on 103 and Jayden Ojeda's huge haul of 75 points for the round taking him to 102.
"It's got to be probably the tightest championship in Australia at the moment and that's pretty exciting only two rounds in," said Ryan Suhle.
Round 3 of the CAMS PAYCE Australian Formula 4 championship will take place at Queensland Raceway July 20-22.