PRESS RELEASE – Nick Rowe closes gap in championship lead
AGI Sport driver Nick Rowe has closed the championship points gap against Kiwi import Liam Lawson in the third round of the CAMS Jayco Australian Formula 4 Championship at Perth's Barbagallo Raceway.
Nick had to shake off a jump start in the first race that cost him the win with a five second penalty relegating him to fourth position.
"We won the race but unfortunately I got a little bit too happy on the clutch and let it go a little bit too early and rolled off the start so we got a five second penalty," Nick said.
"But the car was mega and we got out to about a three second lead and I just couldn't get out to five seconds. I was driving the wheels off it but I just couldn't do it. "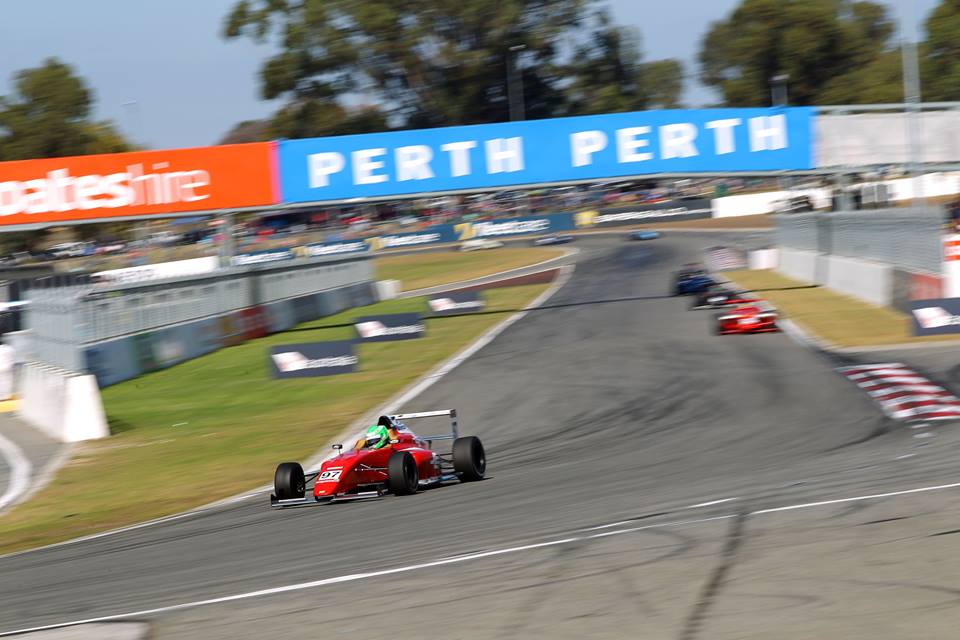 The reverse grid was a nail biter of a race with loads of clean and gutsy racing from the next crop of budding race drivers.
Nick started from P3 and the Western Australian was gunning hard to finish in front on his home soil.
"We got a good start but we just couldn't quite pick the gap, it was just there but I just couldn't quite push it across Lawson so I got in behind him it was a long race,' Nick said.
"Got up to third, Got past Mazzarolli, just kind of sat there and we couldn't do much, Denton made a mistake and just boxed us up a bit and then I was able to get past Denton on the second last lap."
Sydney driver Harley Haber was also looking for a points finish in the second race of the weekend.
"Got off to an ok start, hung with the boys in the front for while, a couple of laps and battled with my team mate Zak, " Harley said.
"I was hoping push through the field but we made a few changes overnight and it didn't work so we will undo those changes and see how we go. "

"Barbagallo has very low grip so we're constantly chasing the rear, chasing car setup, a little different to drive the car compared to every other track but the track itself I still quite like," Harley explained.
Teammate Zak Best managed to grab a few spots and had a good chase towards the end of the second race.
"Race 2 was better for us because we got a good start and we worked our way forward and got on the back of a freight train and just pushed forward for the rest of the race. We moved up from P13 to P10 so a good improvement," Zak said.
Newcastle driver Sage Murdoch spent his weekend coming to terms with the long sloping turns and speed of the track, he found Race 2 tough going.
"It went pretty average. I think I overrevved it at the start with too much wheel spin so Zak got me, he just put his car in there. I had some pace, I needed it at the start but I had it in the end," Sage said.
"I just tried to get some laps in, tried to get as fast as I can with the track so ready for the next race. "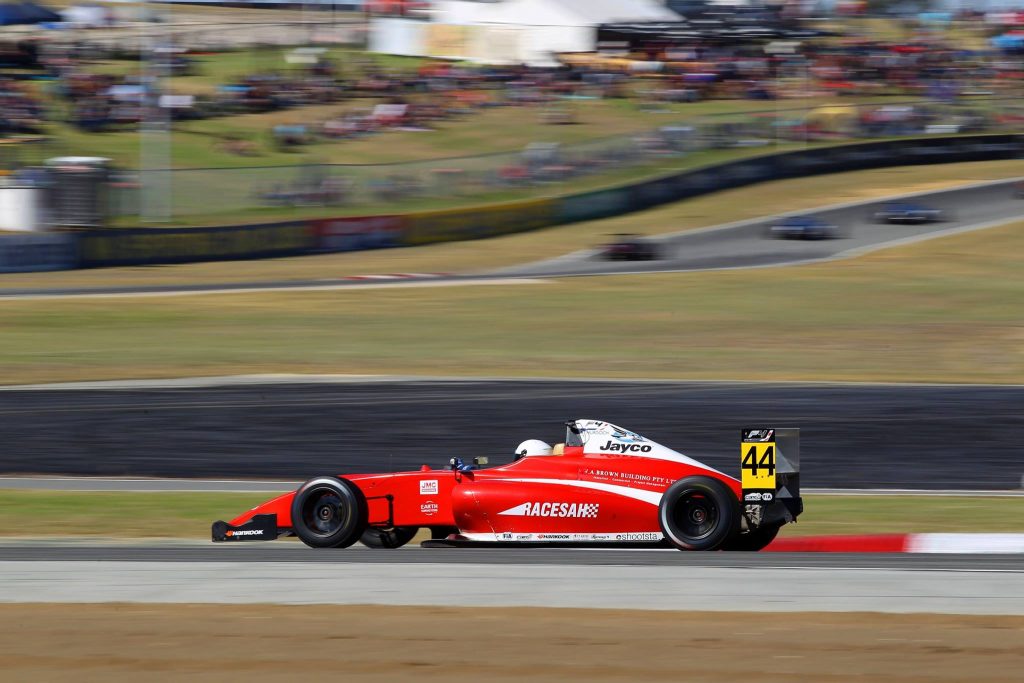 Sage was looking to find some extra speed in the corners and pulled out a few moves in the final race of the weekend to claim four positions and championship points in tenth place.

"Final race really started after the safety car restart. I did a few overtaking moves and found a lot of pace on old tyres out of nowhere it was good," Sage said.
Nick Rowe had a battle on his hands when Cameron Shields grabbed the lead at the start of Race 3 and blocked every attempt to reclaim it.
"Didn't get quite the best start, settled into second had a couple of goes of getting into the lead when Shields made a couple of mistakes and I was able to get a run on him. A lot of blocking in the first few laps, just couldn't get the job done.," Nick said.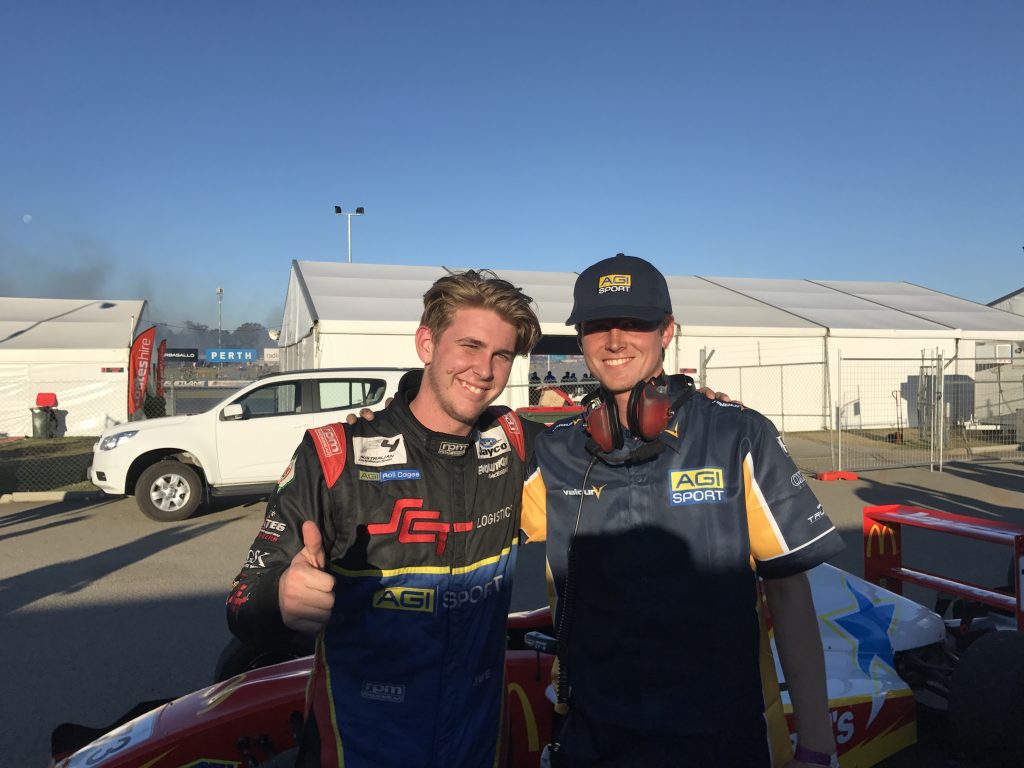 Nick did his best to chase Shields down but most of the action was behind him and Nick finished second for the race and second for the round.
"Good points. Caught up a bit in the championship, move onto Phillip Island," Nick said.
The focus now moves to Phillip Island where round 4 of the championship takes place 26-28th May.