PRESS RELEASE – AGI Sport reveals SCT Logistics livery two car team
AGI Sport have unveiled a two car livery in time for the first round of the 2016 CAMS Jayco Australian Formula 4 Championship underway at Tasmania's Symmons Plains next month.
The cars are already sleek and athletic, and the full red livery of the SCT Logistics two-car team is certainly going to stand out at every racetrack around the country.
AGI Sport Team Manager Adam Gotch was delighted to have two cars running under the same banner,
"It's exciting news that SCT Logistics have come on-board this year to support two young drivers in the Australian Formula 4 Championship. The cars look fantastic in the red livery of SCT Logistics and will certainly stand out on the grid.
'We tested both Nick Rowe and Jack Smith together in February and the boys both got on extremely well.
'Nick competed in selected rounds of the F4 Championship last year so will go into this year with plenty of experience while Jack comes to us direct from a National level karting background.
Jack Smith will pilot the #68 car. The young Queenslander is looking forward to getting back on track.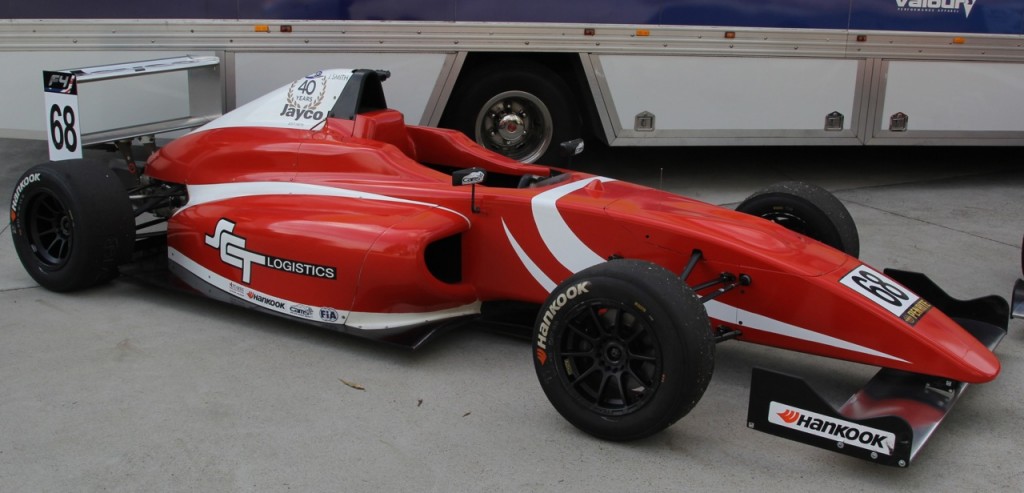 "I feel really excited about running in the Australian Formula 4 Championship, after getting a feel for the car at a few test days last year.
'I've been eager to get into a race for a while now and I can't wait to see what this year holds.
'Formula 4 is a great category as it's compatible with the rest of the world with the use of wings and slicks, and it'll help me prepare if I'm able to race overseas in the future".
Nick Rowe has been announced as the second driver for the SCT Logistics team returning to the #97 car.
Nick competed in selected rounds of the CAMS Jayco Australian Formula 4 Championship last year and managed to finish on the podium regularly including a race win at Sydney Motorsport Park.
"I'm super excited to be confirmed for the Australian Formula 4 championship, I can't thank AGI and SCT Logistics for the amazing support, the cars look awesome. It's pretty cool to have two cars looking identical, I'm sure throughout the year we can hopefully see both cars on the podium.
'Hopefully we can have a great year together and win the championship. I'm raring to go and can't wait for the first round".
Keeping the cars all equal brings it all down to driver talent with both Nick and Jack both looking promising during pre-season testing.
AGI Sport will announce its full driver line-up for the season next week.
The teams test at Phillip Island on 21/22 March before heading down to Tasmania for the first round of the championship April 1-3, 2016.